Nittany Lions go hunting for Wolverine
PENN STATE (2-1)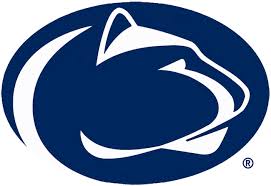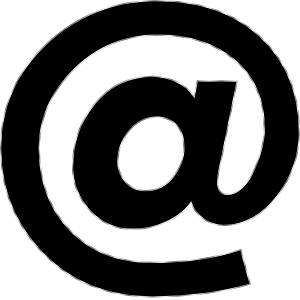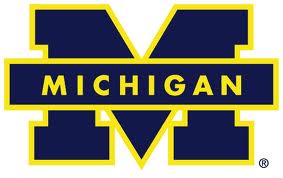 #4 MICHIGAN WOLVERINES (3-0)
Doors to Famous Pub's back room opens
at 2:30 PM for a 3:30 PM kickoff
Nittany Lions open B1G TEN play against
4th ranked & undefeated Michigan
Come out and join your fellow Alumni & cheer on PENN STATE as our NITTANY LIONS travel to Ann Arbor to take on that school up north in the B1G TEN opener for both teams.
*We will have the game on fifteen television/projection screens.
MUSIC IS BACK. We have a new member to play Blue Band music during the pregame, halftime, after Penn State scores, and more!!!!


*Raffle to raise money towards our scholarship fund.
*Exclusive members only raffle (free ticket with your membership)
*SPECIAL RAFFLE for 3 Box seats to Maryland game on October 8th.
Prizes include Cremery ice cream and gift certificates to Famous Pub.
Members get a wristband that gets you 10% off all food purchased.
We have the entire back room to ourselves, so plenty of room for over 150 people.
We will be watching on 8 televisions and 5 projection screens!
BLUE BAND music playing on the speakers to get you fired up!
---
NITTANY LIONS vs Wolverines
Game Notes
SCOUTING THE WOLVERINES:

• Michigan is ranked 4th by the AP and 5th by the coaches. UM has been no lower than 5th in the AP poll & 6th in the coaches poll this year.
• U-M is playing the fourth of five straight home games.
• The Wolverines are averaging a program-best 53.0 points per game to rank fourth nationally.
• Defensively, Michigan leads the country on third downs, only allowing conversions on 10.5% of attempts.
• Michigan's opponents have only had three drives result in plays in the red zone, and Michigan only allowed one score (a passing touchdown) for a nation-leading .333 conversion percentage.
• Michigan ranks second nationally and tied for the Big Ten lead (Illinois) with 10.7 tackles for loss per game.
• LB/CB Jabril Peppers is a threat in all three phases of the game. He leads the country averaging 3.2 tackles for loss per game, but is also a leading punt returner, ranking fourth in the nation and tops in the Big Ten averaging 21.6 yards per return. He returned a punt 54 yards for a touchdown last weekend and totaled 204 all-purpose yards.
• WR Amara Darboh ranks sixth in the nation and second in the Big Ten with four receiving touchdowns.
STORIED PROGRAMS MEET ON GRIDIRON
• Penn State and Michigan are among the nation's premier football programs:
• Penn State and Michigan both rank among the top-ten programs in winning percentage and total victories in NCAA history.
• Four of the top-twelve winningest programs in NCAA history are from the B1G TEN (Penn State, Michigan, Ohio State, Nebraska).

• Penn State sits No. 8 in all-time victories (858) and No. 10 in winning percentage (.685).
• Michigan owns an NCAA-best 928 victories and ranks No. 2 in all-time winning percentage at .731.
• The Nittany Lions & Wolverines are also among the most ranked teams in NCAA history according to the AP poll.
• Michigan has spent 32 weeks ranked No. 1 in the AP Poll (11th all-time) and Penn State has earned the No. 1 ranking by the AP on 19 occasions (t-16th all-time). (Not including preseason rankings).
• Penn State's 589 weeks ranked among the AP Top-25 rank ninth all-time, while Michigan's 810 weeks rank second.
AP Poll statistics are since 1936
LARGEST STADIUMS IN AMERICA

•
Penn State
& Michigan boast the largest stadiums in the United States with a combined capacity of 214,173.
•
Beaver Stadium (106,572)
and Michigan Stadium (107,601) and rank third and second in the world, respectively, in total capacity.
• Only Rungrado 1st of May Stadium in North Korea has a larger capacity, estimated to be either 114,000 or 150,000 by various sources.
PENN STATE-MICHIGAN CONNECTIONS
• Penn State senior G/C Brian Gaia, freshman DT Ellison Jordan and Michigan senior FB Henry Poggi, all played at The Gilman School in Maryland. Poggi's father, Biff, is the school's head coach.
• Penn State senior WR Gregg Garrity and Michigan senior OL Patrick Kugler played together North Allegheny.
• Penn State sophomore CB John Reid, freshman LB Joe Dumond and Michigan sophomore OL Jon Runyan played together at St. Joseph's Prep.
• Penn State head coach James Franklin, special teams coordinator and RB coach Charles Huff and Assistant Athletics Director, Performance Enhancement Dwight Galt and Michigan defensive coordinator Don Brown were on the University of Maryland coaching staff together in 2009.
• Penn State alum Michael Zordich coaches the Michigan secondary. Zordich was All-American at safety in 1985.
• PSU alum Navorro Bowman played for Michigan head coach Jim Harbaugh with the San Francisco 49ers.
PENN STATE IN 24th BIG TEN SEASON
• The Nittany Lions begin their nine-game B1G TEN slate on the road at Michigan.
• Penn State's next three games will be in Beaver Stadium, hosting non-divisional foe Minnesota (Oct. 1) and then hosting East Division foes Maryland (Oct. 8) and, following a bye week in yet another primetime clash, Ohio State (Oct. 22).
• Penn State will also host West Division member Iowa (Nov. 5) & East division foe Michigan State (Nov. 26).
• In addition to Michigan, the road slate includes a matchup at Purdue (Oct. 29) & trips to Indiana (Nov. 12) & Rutgers (Nov. 19).
• After 106 years as an independent in football, Penn State began play in the B1G TEN Conference in 1993 and is playing its 24th season in the conference. The Nittany Lions were B1G TEN Champions in 1994, beating Oregon to win the 1995 Rose Bowl, and played USC in the 2009 Rose Bowl.
B1G TEN OPENERS OVER THE YEARS
Here are some facts and figures about the Nittany Lions' 23 B1G opening games:
• Penn State owns an 11-12 record in B1G TEN opening contests after defeating Rutgers in last season's B1G opener, 28-3.
• Penn State will be opening the B1G TEN season on the road for the 15th time in its 24 seasons in the league. The Nittany Lions are 7-7 on the road.
• Penn State is opening against Michigan for the second time in program history. The first was in 2007, also in MichiganStadium.
• Penn State has played Wisconsin more than any other team to open Big Ten play. The Nittany Lions and Badgers have met four times in B1G openers.
• The Nittany Lions have also played Illinois (3), Indiana (3), Iowa (3), Minnesota (3), Northwestern (1), Ohio State (3) and Rutgers (2) in Big Ten openers.
PENN STATE VS. THE B1G TEN
• Penn State owns a 191-98-3 mark against B1G TEN Conference teams since the Nittany Lions first opposed Ohio State in 1912.
• The Nittany Lions began play as a member of the Big Ten Conference in 1993 and have a 113-71 mark.
• Prior to joining the Conference, Penn State played 107 games vs. the current B1G Ten alignment and was 79-25-3 in those games.
Michigan Humor:
What do you call the best looking thing in Ann Arbor?
A VISITOR!

GO STATE!
BEAT MICHIGAN!

Event Information
EVENT DATE:
Saturday, Sep 24 2016 at 3:00pm - 8:00pm
[ iCal ]
LOCATION:
FAMOUS PUB & SPORTS PALACE
2947 North Druid Hills Road NE
ATLANTA, GA 30329 USA