Recruiting
Recruiting the best for the best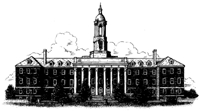 Chuck and Marie Powers head
up our high school recruiting, PROBE fairs and larger efforts in metro Atlanta. Along with numerous volunteers, t
hey visit high schools in the area to talk to local students about Penn State and, more importantly, the value of a college education.
Our volunteer recruiters talk to high school counselors, as well as students and their parents, about Penn State. Guided by materials provided by Penn State, they discuss the number of majors available at Penn State (more than 160), the number of campuses (20), undergraduate enrollment (more than 70,000), student-teacher ratio (an average of 17:1 across the university), plus housing, study abroad, honors programs, sports and extracurricular activities like THON, and much, much more. So far in the 2015-2016 school year, our volunteer recruiters have attended a half-dozen college PROBE fairs, from Cobb County to Fayette County, and talked with more than 600 students and parents.
Additional volunteers are always welcome! For more information, visit admissions.psu.edu/recruitment/volunteers to learn how to add your name to the list. Training is minimal and Penn State provides the materials. Attending a student fair takes only a few hours and pays great dividends in attracting potential students to Penn State. We also encourage you to call the high school in your neighborhood or community and ask if a Penn State representative is in regular contact with its guidance counselors. If not, please forward the name of the high school to Recruiting@PSUatlanta.com.
Metro Atlanta always sends a great crop of student to Penn State. You can be part of recruiting that next generation of graduates hailing from the Peach State!
If you have information on a school in your area or have questions about how to get involved, please contact Recruiting@PSUatlanta.com.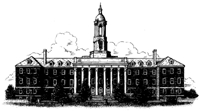 Alumni admissions volunteers assist the Undergraduate Admissions Office in recruiting qualified students for Penn State. It is the "personal touch" by volunteers that often encourages a student to apply to Penn State and accept an offer of admission. Alumni admissions volunteers are asked each year to participate in a variety of recruitment activities. The average commitment is 15 hours per year, but the number can vary depending on the number of scheduled events our volunteers can cover and the number of trained volunteers.
With the fall winding down, the emphasis is shifting from college fairs to participating in LionsROAR, which begins each November when students begin to receive offers of admission. The goal of LionsROAR is to have an alumni volunteer contact every student who is offered admission by phone and/or e-mail, to congratulate them, invite them to visit the campus where they were offered admission, and to answer any questions the student has about Penn State.
LionsROAR is a critical part of the recruitment year. Students and families consistently say they appreciate hearing from an alumnus who offers congratulations and welcomes the student to Penn State. Volunteers can sign up to contact students from one or more local high schools. The Admissions Office sends volunteers the contact info for students attending those schools who are accepted to Penn State. LionsROAR volunteers also receive admissions updates and helpful hints for contacting students and families.