Penn State African American Alumni Organization of Atlanta Virtual Happy Hour
The Penn State AAAO of Atlanta has organized a special virtual happy hour for Tuesday, September 22nd at 6:30.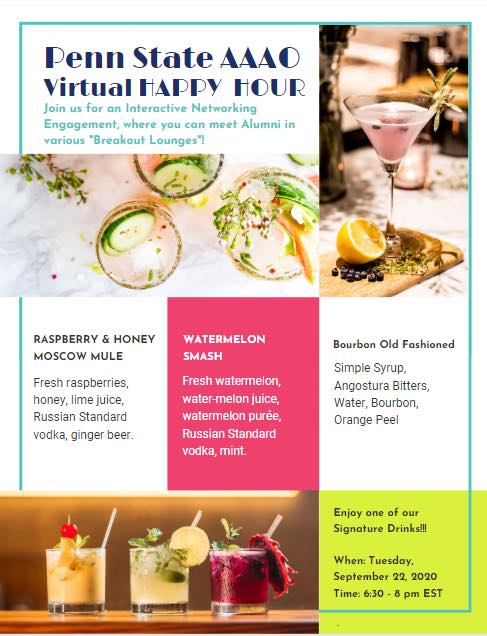 Join Penn State AAAO of Atlanta for an interactive social networking engagement. There are 3 special signature cocktails for the event, Raspberry & Honey Moscow Mule, Watermelon Smash, and Bourbon Old Fashioned.
Mark your calendars now for Tuesday the 22nd, at 6:30.
Click Here to Join!