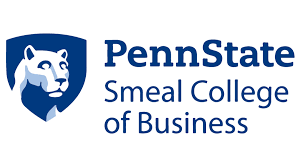 Alumni Insights Featuring Dean Whiteman and Chris Thomas '03, '08 MBA
Join us for a virtual discussion between Dean Charles H. Whiteman and Chris Thomas. Dean Whiteman will share some of the latest college highlights and then interview Chris about his career experiences, industry trends, and perspectives on leadership.

Chris is the principal team leader for Chick-fil-A Inc. He is responsible for leading a team of technology specialists, who help to resolve widespread technology problems that may occur in the restaurants. Most recently, Chris was a senior lead advisor responsible for helping to select the best individuals to become operators of Chick-fil-A restaurants. Prior to Chick-fil-A, Chris spent eight years with General Electric in a number of strategic marketing, sales, and talent management roles.

Chris serves on the Boards of the Aerotropolis CID and the African American Alumni Organization in Atlanta, as well as mentoring youth. Chris is a 2018 fellow of the New Leaders Council Institute in Atlanta. In 2019, Chris was named one of the 40 Under Forty by the Atlanta Business Chronicle.

Chris has served on both the Penn State Alumni Association's Alumni Council and the Smeal MBA Advisory Board. Chris and his family reside in the Atlanta Metro area.