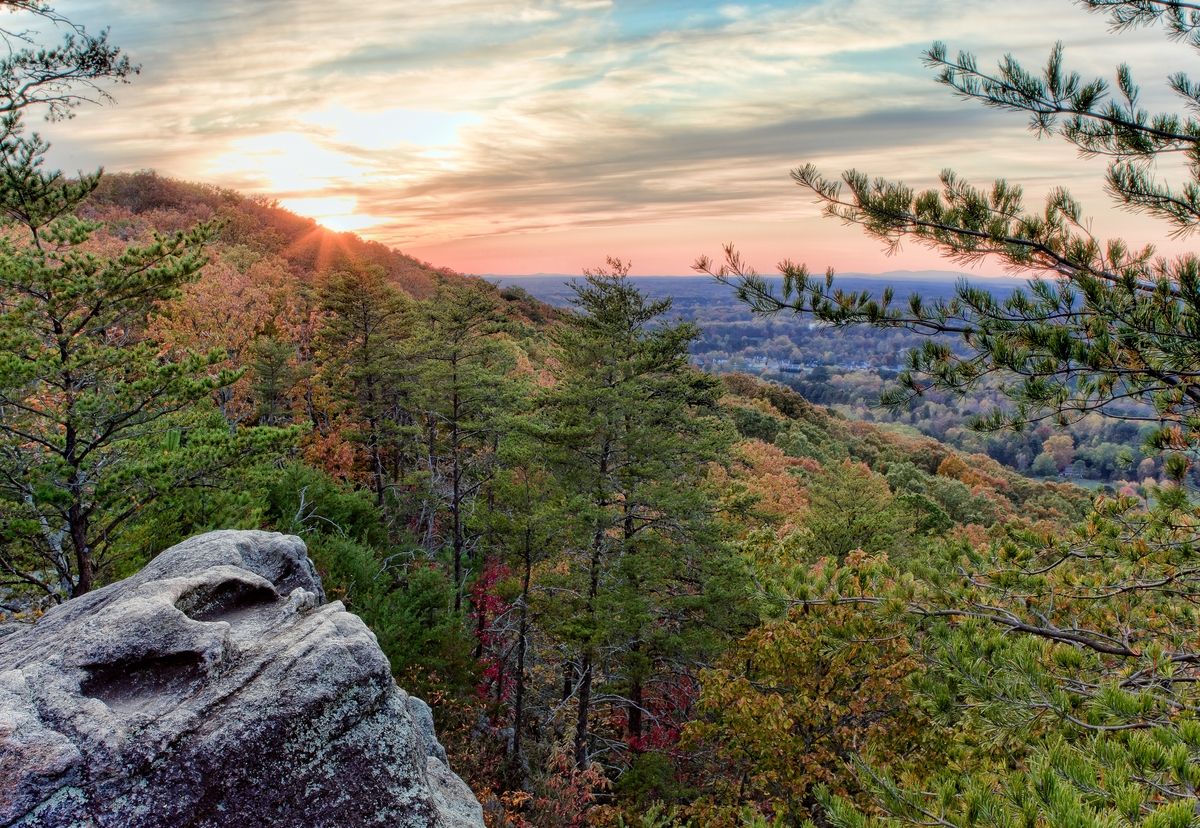 Safe socially distant hike at Indian Seats in Cumming, GA
For our chapter's first in person social of the year, we are going to be doing a safe family friendly hike through the Georgia Mountains on 4/24/21 at 2pm! This is a fun hike for all ages and is beginner friendly. The hike is located in Cumming, GA and is only 45 mins away from Atlanta!
A few things to note:
- We will meeting in the parking lot at 4075 Spot Rd, Cumming, GA, 30040 at 1:45pm and will start the hike at 2:05pm. (Parking and Entrance fee is free) Penn State ATL swag will be available for sale prior to the hike. If rain is scheduled on 4/24/21, we will reschedule the hike for the following Saturaday (May 1) at 2pm.
- The hike is approximately 2 miles up and 2 miles down with a moderate incline. The total time of the hike will be approximately 1.5-2 hours.
- Dogs are not allowed on this trail
- Masks are recommended
- If you are going to bring food and drinks, please be sure to clean up after yourself and bring all trash back with you.
- Bring comfortable shoes, bug spray, a hat, and your camera as the views at the top are breath taking!
We hope to see you there!!