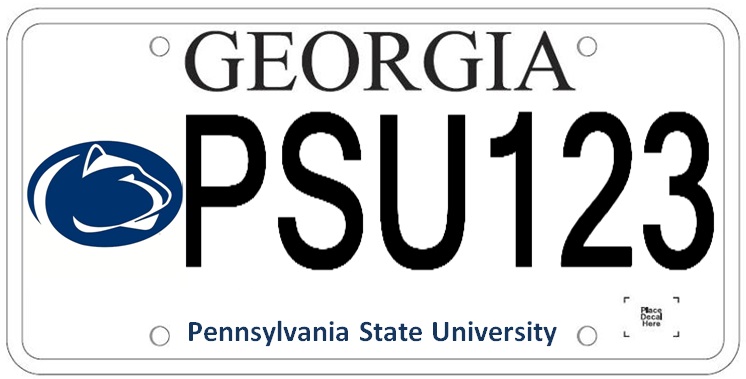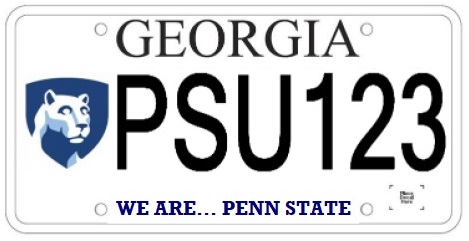 Penn State License Plate Fund
Make a donation towards the $25,000 goal needed for us to get official PENN STATE license plates here in Georgia. WE ARE... Determined to raise the funds required to pay for the $25,000 manufacturing fee associated with the production of the official Penn State license plate. Click the link below to make a donation so can show our pride on our ride!

The pictures above are prospective designs. No decisions have been made for the license plate design that will be available to the general public for purchase once we have raised the funds for the Georgia Department of Revenue License Plate Manufacturing Fee.