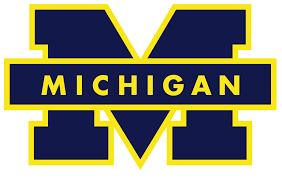 #23 Penn State vs. #9 Michigan
Come join Penn State Atlanta for the Game Day Experience at The Brass Tap. It's time to watch the #23 Nittany Lions as we battle the #9 Michigan Wolverines.
Join Penn State Atlanta and cheer on the #23 Nittany Lions to victory as we take on the #9 Michigan Wolverines! We are going to make sure the Wolverines are small game this weekend back home in Happy Valley!
This weekend at half time, we are offering a unique experience with special guests and former Nittany Lion football players - Sherrod Rainge, Rodney Kinlaw, and Stephen Obeng-Agyapong. Join us at half-time for Q&A session. Come hear about the player's experience on and off the field. Questions? Submit to communications@psuatlanta.com.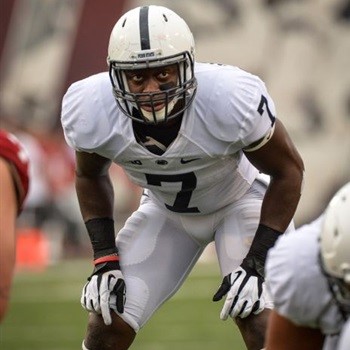 Stephen Obeng-Agyapong (2009 - 2013) played in the 2014 East-West Shrine Game. He was named co-recipient of the team's 2013 Ridge Riley Award, presented to a senior who excels in sportsmanship, scholarship, leadership and friendship. Obeng-Agyapong was one of the most versatile players on the Nittany Lions' defense in 2013, playing safety and linebacker.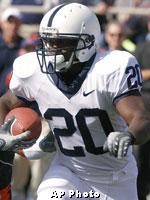 Rodney Kinlaw (2003 - 2007) was a 4-year letterman under the tutelage of legendary coach Joe Paterno. Rodney finished his collegiate career as the 11th running back in Penn State history to reach 1,000 yards in a season and was awarded the Alamo Bowl MVP in 2007.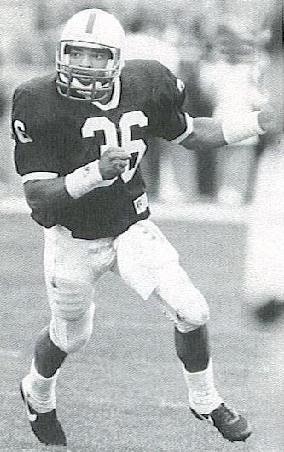 Sherrod Rainge (1985 - 1989) has a strong football pedigree, having played free safety for the Nittany Lions from 1985 to 1989 under the leadership of legendary coach Joe Paterno. He was part of the 1986 squad that defeated University of Miami at the Fiesta Bowl to capture the NCAA Division I-A national championship.
Co
me be part of the excitement and the Penn State Atlanta Game Watch Experience! There will be drink specials, a membership raffle, squares, and PENN STATE FOOTBALL.
****Penn State requires adherence to its policies at all times while on Penn State property or attending University events. As officially chartered affiliate groups of the Alumni Association, our groups are required to follow these guidelines. Penn State has issued rules and precautions which follow, or may in some cases exceed, guidance from the Centers for Disease Control (CDC) issued in response to the COVID-19 pandemic. With respect to masking and effective immediately, all affiliate group events with indoor components now require masking (regardless of vaccination status).
The health and safety of our alumni family remain our top concern, and the University continues to strongly urge everyone to get vaccinated as soon as they can, if they have not done so already.